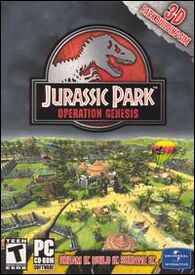 New pages
Welcome to New Wiki Name
Jurassic Park Operation Genesis wiki is the wiki about your favourite game that anyone can edit. Enjoy!
I, Rhys Garner have forgotten the username to my account, but I will continue my work as an unregistered user.
Replace this with the name of your topic
Edit
Write an introduction to your topic here, to explain to your readers what your topic is all about!